How to treat menopause with Maca
Mild menopausal symptoms:
Take 1-1.5 tsp of powder or 3-5 capsules per day of Seleno Health Maca for Women with breakfast or lunch. Minimum suggested treatment time is 6-12 weeks. Beyond this you may continue to consume maca daily and do not require taking a break from treatment if you are receiving positive benefits. For recipe ideas of how to include maca in your daily routine download our maca Recipes or watch our recipe channel here.
Moderate – Severe menopausal symptoms:
Take 1 tsp per day of Concentrated Red Maca with breakfast, lunch or dinner. Dissolve the powder into water, a tea, juice, smoothie or other drink. Minimum suggested treatment time is 6-12 weeks. If symptoms improve then you may either continue on with treatment or swap to mild menopausal symptom treatment with Maca for Women.
Maca for treating menopause
Maca contains many nutrients and bioactive compounds that can reduce uncomfortable menopause symptoms such as hot flashes, night sweats, anxiety, and depression.
Menopause is a condition that describes the absence of menstruation in women for one year or more. The hormonal fluctuations and irregular menstruations leading up to menopause are classified as pre-menopausal. Changes in sex hormone balance during the transition from natural menstruation to pre- and then post-menopause are associated with a range of varying symptoms such as hot-flashes, aches, stiffness, joint pain, vaginal discomfort, decreased libido, poor sleep, anxiety and depression1,2,3. Long-term, menopause also increases the risk of cardiovascular (heart) disease and osteoporosis4,5,6 Hot flashes and night sweats can lead to sleep disruption, producing anxiety and palpations due to changes in blood pressure and heart rate. These blood vessel constriction anomalies in menopausal women are one of the main reasons behind the increased risk of cardiovascular disease7. The average age women undergo menopause is 52 years old, although other factors can influence the time of onset, such as smoking and correlations with socioeconomic status8. Currently there is little on offer for women experiencing menopausal symptoms with conventional medicine preferring to treat with synthetic hormone replacement therapy (HRT) during transition.
Maca, a traditional medicinal root vegetable from Peru, has been used for centuries by the Incan people to assist women with natural transition through menopause. Traditionally the dried roots of maca are boiled into teas or porridges and consumed daily by women pre- to post-menopause to alleviate menopausal symptoms and assist women with a harmonious transition through this complex stage of life. Maca, Lepidium meyenii Walpers or Lepidium peruvianum Chacon9, contains many beneficial nutritional components capable of addressing a broad spectrum of symptoms. From scientific studies like the ones described below, we know maca acts system-wide to improve many menopause symptoms and chronic health concerns.
How Maca can assist with menopause
The high level of flavonoids present in maca have been demonstrated to reduce multiple cardiovascular risk factors10, including blood pressure and the progression of atherosclerosis11,12. Overall, studies have demonstrated that maca has considerable potential to decrease the long-term risk of cardiovascular disease in postmenopausal women.
Synergistically, maca may also improve bone health and decrease the risk of osteoporosis during and after menopause. In clinical studies maca provided a protective effect against bone loss in rodent models10,13, likely acting through cannabinoid receptor binding or endocannabinoid regulation in the brain.14,15,16 The endocannabinoid regulatory effects of maca are due to key bioactive molecules called macamides that are produced through traditional sun-drying of the roots. Additionally, maca phytosterols, in combination with other factors, aid in decreasing cholesterol and preventing bone degradation.17,18 Other essential vitamins, minerals, amino acids, and healthy fatty acids are present in maca, contributing to overall health19,20. The wholesome nutrients in maca work to reduce the risk of cardiovascular disease and prevent osteoporosis after menopause.
To some women, menopause is distressing besides the physical factors and can lead to increased levels of anxiety and depression21. Maca has a direct antidepressant activity, and can improve mood and cognition during menopause22. In two small clinical studies women taking maca reported improvements in sexual function, alleviation of anxiety, and depression23,24.
Maca contains many nutrients and bioactive compounds that can reduce uncomfortable menopause symptoms such as hot flashes, night sweats, anxiety, and depression. Moreover, regular use of maca may reduce the risk of post-menopause associated cardiovascular disease and osteoporosis. Clinical studies have demonstrated strong and clear evidence that maca can be a natural replacement to hormone replacement therapy (HRT) in treating symptoms of menopause, without any side-effects. For those looking for a 100% natural and long-term solution to menopause, maca should be part of your daily routine.
Testimonials for menopause treatment with our maca
"
No more hot flushes
Within a week I went from being up all night with hot flushes to sleeping all the way through and waking up feeling balanced and refreshed. I feel less moody, more emotionally stable and like i've got a new happier focus on life. Taking the Maca Experts maca was a life saver for me, definitely recommend this for any women struggling with menopause, but make sure you use this brand as not all maca is equal, this stuff is top notch.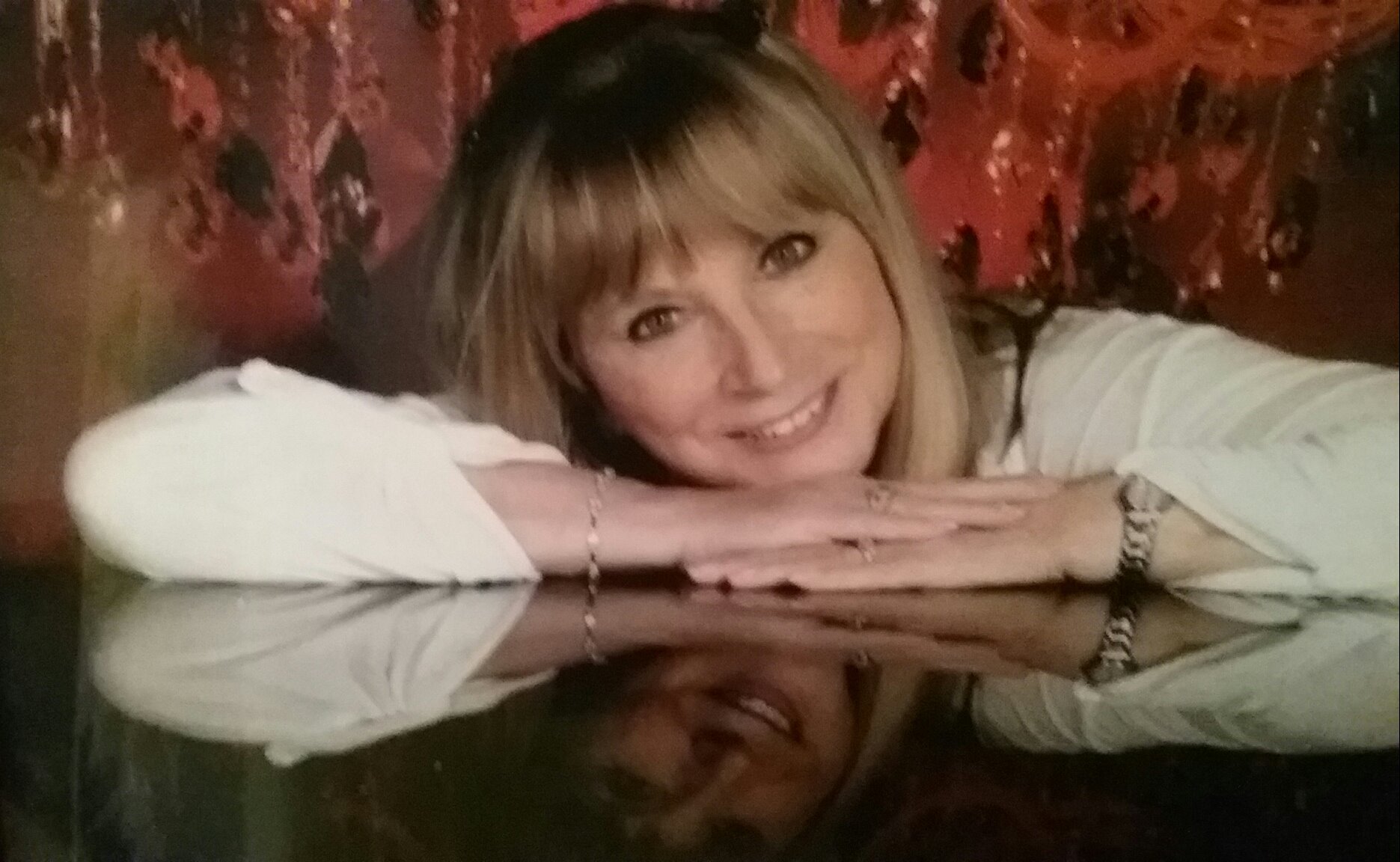 Jillian Jones
"
SAVIOUR FOR MY MENOPAUSE
I was having very intense Peri menopause symptoms. Since the first day taking Seleno Maca for Women I've notice a significant improvement. Their ethics at supporting communities Maca producers is very inspiring.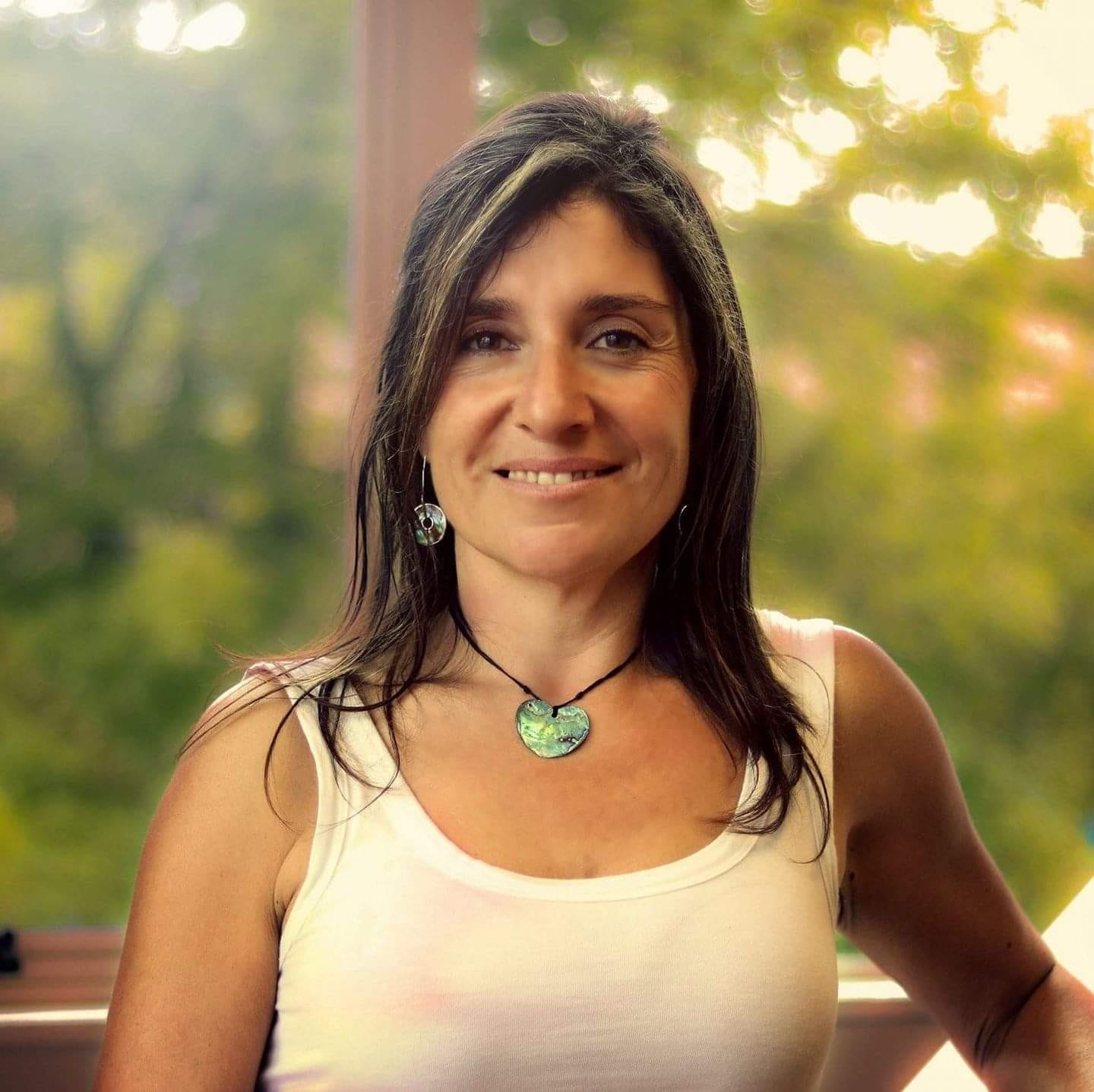 Sukhita Alejandra
"
INCREASED MENTAL CLARITY AND BETTER MOODS
I absolutely love maca for women and always recommend it. It helped me get through the brain-fog of a stressful time a few years ago, the difference was quite dramatic. I now use it daily, it increases my mental clarity and productivity, boosts and calms my mood and gets me right through the day with sustained energy levels and no crash or tiredness. Perfect for a busy mama!
Moira Barber
Note: There is no upper limit with maca and everybody is different, so it is important to find your ideal dose that is right for your body, for some this may be less than the recommended for others it may be more. If you experience positive health benefits then we suggest you continue treatment at that ideal dosage. The material provided on this website is for information purposes only. It is not intended to replace medical advice or be a treatment for any medical condition. Users should consult a health professional if you have any concerns about your health, are starting any health or nutritional related treatment, or for any questions you may have regarding your own or any other party's medical condition. Information and statements regarding dietary supplements have not been evaluated by the Food and Drug Administration and are not intended to diagnose, treat, cure, or prevent any disease.
References
1. Dennerstein, L., Dudley, E. C., Hopper, J. L., Guthrie, J. R., & Burger, H. G. (2000). A prospective population-based study of menopausal symptoms. Obstetrics & Gynecology, 96(3), 351-358. https://www.ncbi.nlm.nih.gov/pubmed/10960625
2. Chedraui, P., Aguirre, W., Hidalgo, L., & Fayad, L. (2007). Assessing menopausal symptoms among healthy middle aged women with the Menopause Rating Scale. Maturitas, 57(3), 271-278. https://www.ncbi.nlm.nih.gov/pubmed/17329046
3. Freeman, E. W., Sammel, M. D., Lin, H., Gracia, C. R., Pien, G. W., Nelson, D. B., & Sheng, L. (2007). Symptoms associated with menopausal transition and reproductive hormones in midlife women. Obstetrics & Gynecology, 110(2), 230-240. https://www.ncbi.nlm.nih.gov/pubmed/17666595
4. Lindquist, O., Bengtsson, C., Hansson, T., & Roos, B. (1979). Age at menopause and its relation to osteoporosis. Maturitas, 1(3), 175-181. https://www.ncbi.nlm.nih.gov/pubmed/502875
5. Hu, F. B., Grodstein, F., Hennekens, C. H., Colditz, G. A., Johnson, M., Manson, J. E., Rosner, B., & Stampfer, M. J. (1999). Age at natural menopause and risk of cardiovascular disease. Archives of internal medicine, 159(10), 1061-1066. https://www.ncbi.nlm.nih.gov/pubmed/10335682
6. Sprini, D., Rini, G. B., Di Stefano, L., Cianferotti, L., & Napoli, N. (2014). Correlation between osteoporosis and cardiovascular disease. Clinical Cases in Mineral and Bone Metabolism, 11(2), 117. https://www.ncbi.nlm.nih.gov/pubmed/25285139
7. Muka, T., Oliver-Williams, C., Colpani, V., Kunutsor, S., Chowdhury, S., Chowdhury, R., Franco, O. H. (2016). Association of Vasomotor and Other Menopausal Symptoms with Risk of Cardiovascular Disease: A Systematic Review and Meta-Analysis. PloS one, 11(6). https://www.ncbi.nlm.nih.gov/pmc/articles/PMC4912069/
8. Gold, E. B., Bromberger, J., Crawford, S., Samuels, S., Greendale, G. A., Harlow, S. D., & Skurnick, J. (2001). Factors associated with age at natural menopause in a multi-ethnic sample of midlife women. American journal of epidemiology, 153(9), 865-874. https://www.ncbi.nlm.nih.gov/pubmed/11323317
9. Meissner, H. O., Mscisz, A., Kedzia, B., Pisulewski, P., & Piatkowska, E. (2015). Peruvian Maca: Two Scientific Names Lepidium Meyenii Walpers and Lepidium Peruvianum Chacon – Are They Phytochemically-Synonymous?. International Journal of Biomedical Science : IJBS, 11(1), 1–15. https://www.ncbi.nlm.nih.gov/pmc/articles/PMC4392557/
10. Gonzales, C., Cardenas-Valencia, I., Leiva-Revilla, J., Anza-Ramirez, C., Rubio, J., & Gonzales, G. F. (2010). Effects of different varieties of Maca (Lepidium meyenii) on bone structure in ovariectomized rats. Complementary Medicine Research, 17(3), 137-143. https://www.ncbi.nlm.nih.gov/pubmed/20616517
11. Jennings, A., Welch, A. A., Fairweather-Tait, S. J., Kay, C., Minihane, A. M., Chowienczyk, P., Jiang, B,, Cecelja, M; Spector, T., & Cassidy, A. (2012). Higher anthocyanin intake is associated with lower arterial stiffness and central blood pressure in women. The American journal of clinical nutrition, 96(4), 781-788. https://www.ncbi.nlm.nih.gov/pubmed/22914551
12. Wallace, T., Slavin, M., & Frankenfeld, C. (2016). Systematic review of anthocyanins and markers of cardiovascular disease. Nutrients, 8(1), 32. https://www.ncbi.nlm.nih.gov/pubmed/26761031
13. Zhang, Y., Yu, L., Ao, M., & Jin, W. (2006). Effect of ethanol extract of Lepidium meyenii Walp. on osteoporosis in ovariectomized rat. Journal of ethnopharmacology, 105(1-2), 274-279. https://www.ncbi.nlm.nih.gov/pubmed/16466876
14. Idris, A. I., van't Hof, R. J., Greig, I. R., Ridge, S. A., Baker, D., Ross, R. A., & Ralston, S. H. (2005). Regulation of bone mass, bone loss and osteoclast activity by cannabinoid receptors. Nature medicine, 11(7), 774. https://www.ncbi.nlm.nih.gov/pubmed/15908955
15. Gertsch, J., Raduner, S., & Altmann, K. H. (2006). New natural noncannabinoid ligands for cannabinoid type-2 (CB2) receptors. Journal of Receptors and Signal Transduction, 26(5-6), 709-730. https://www.ncbi.nlm.nih.gov/pubmed/17118807
16. Hajdu, Z., Nicolussi, S., Rau, M., Lorántfy, L., Forgo, P., Hohmann, J., … & Gertsch, J. (2014). Identification of endocannabinoid system-modulating N-alkylamides from Heliopsis helianthoides var. scabra and Lepidium meyenii. Journal of natural products, 77(7), 1663-1669. https://www.ncbi.nlm.nih.gov/pubmed/24972328
17. Granado-Lorencio, F., Lagarda, M. J., Garcia-López, F. J., Sánchez-Siles, L. M., Blanco-Navarro, I., Alegría, A., … & Barberá, R. (2014). Effect of β-cryptoxanthin plus phytosterols on cardiovascular risk and bone turnover markers in post-menopausal women: A randomized crossover trial. Nutrition, Metabolism and Cardiovascular Diseases, 24(10), 1090-1096. https://www.ncbi.nlm.nih.gov/pubmed/24909799
18. Depypere, H. T., & Comhaire, F. H. (2014). Herbal preparations for the menopause: beyond isoflavones and black cohosh. Maturitas, 77(2), 191-194. https://www.ncbi.nlm.nih.gov/pubmed/24314619
19. Dini, A., Migliuolo, G., Rastrelli, L., Saturnino, P., & Schettino, O. (1994). Chemical composition of Lepidium meyenii. Food chemistry, 49(4), 347-349. https://www.ncbi.nlm.nih.gov/pubmed/30902313
20. Muhammad, I., Zhao, J., Dunbar, D. C., & Khan, I. A. (2002). Constituents of Lepidium meyenii 'maca'. Phytochemistry, 59(1), 105-110. https://www.ncbi.nlm.nih.gov/pubmed/11754952
21. de Salis, I., Owen-Smith, A., Donovan, J. L., & Lawlor, D. A. Experiencing menopause in the UK: The interrelated narratives of normality, distress, and transformation. Journal of women & aging, 30(6), 520–540. https://www.ncbi.nlm.nih.gov/pmc/articles/PMC6191885/
22. Rubio, J., Caldas, M., Dávila, S., Gasco, M., & Gonzales, G. F. (2006). Effect of three different cultivars of Lepidium meyenii (Maca) on learning and depression in ovariectomized mice. BMC complementary and alternative medicine, 6, 23. https://www.ncbi.nlm.nih.gov/pubmed/16796734
23. Meissner, H. O., Kapczynski, W., Mscisz, A., & Lutomski, J. (2005). Use of gelatinized maca (lepidium peruvianum) in early postmenopausal women. International journal of biomedical science: IJBS, 1(1), 33. https://www.ncbi.nlm.nih.gov/pubmed/23674952
24. Brooks, N. A., Wilcox, G., Walker, K. Z., Ashton, J. F., Cox, M. B., & Stojanovska, L. (2008). Beneficial effects of Lepidium meyenii (Maca) on psychological symptoms and measures of sexual dysfunction in postmenopausal women are not related to estrogen or androgen content. Menopause, 15(6), 1157-1162. https://www.ncbi.nlm.nih.gov/pubmed/18784609