Treating benign prostatic hyperplasia (BPH) with maca
Take 1-2 tsp per day of Concentrated Red Maca with breakfast or lunch. It can be dissolved into water, teas, juices, smoothies or other drinks. Minimum suggested treatment time is 6-12 weeks.
Men and prostate function
The prostate is a gland found directly beneath the bladder in men that has essential functions in the male reproductive system. The prostate secretes fluids that contain proteins and other factors needed for sperm survival, while simultaneously serving as a vehicle for sperm to travel through the female reproductive tract1,2. The three most common forms of prostate disease are prostatitis (inflammation of the prostate), prostate cancer, and benign prostatic hyperplasia (BPH)3. BPH is a prevalent condition in aging men, with 50-75% of men over 50 years old thought to be affected and upwards of 80% of men over the age of 70 affected4-7. BPH is the non-cancerous, progressive enlargement of the prostate, which in turn can result in a number of lower urinary tract symptoms (LUTS) that negatively impact quality of life4,8.
Symptoms of BPH include4,8,9.
Increased frequency of urination
Increased urgency to urinate
Nocturia (getting up frequently at night to urinate)
Weak urinary stream
Urine stream stops and starts
Incomplete bladder emptying
Difficulty starting urination or straining to urinate
Sexual dysfunction (Read more here)
The above symptoms can further lead to complications that significantly reduce the quality of life in affected men, including10,11:
Urinary tract infections
Blood in the urine
Bladder stones
Inability to urinate
Bladder and kidney damage
Erectile Dysfunction (Read more here)
A balance between dihydrotestosterone (DHT) and its precursor testosterone maintains prostate health in normal development. However, as men age, it is hypothesized that this balance becomes disrupted, and this leads to BPH disease12. Beyond this, known risk factors for the development of BPH include4,5,15:
Age
Family history
Obesity/sedentary lifestyle
Diabetes
Heart disease
Current treatment options for BPH include medications and surgical intervention, both of which can be costly and have negative side effects.
Along with healthy lifestyle changes, some may prefer to find alternative treatment options to avoid the adverse side effects associated with the current medications used to treat BPH. Maca is a cruciferous root vegetable that has been used as a traditional medicine for centuries to treat a wide variety of ailments. Traditionally, in Peru, where it grows, older men have ingested red maca daily in the form of tea or tonic (macerated with alcohol) to support healthy prostate function and bone health as they age. They believe it nourishes the internal organs, while promoting a healthy libido and sex-drive, which often declines with age.
How maca can assist with prostate function
Clinically red maca can successfully reduce prostate size in studies of both rats and mice16-19. These studies compared the efficacy of red maca to finasteride, a medication currently used to treat BPH, in the context of reducing prostate size. Finasteride works by inhibiting the conversion of testosterone to DHT, and it was shown to decrease the weight of both prostate and seminal vesicles in rats19. The effect of red maca treatment was specific to the prostate as it did not impact the weight of any other organs, different to finasteride. Most importantly, red maca treatment resulted in a significantly higher reduction of prostate size compared to finasteride treatment16,18,19. Notably, one of these studies specifically tested the efficacy of the hydroalcoholic extracts of red maca and found this extract also significantly reduced prostate size19. Furthermore, finasteride treatment is generally associated with several side effects, such as decreased sex drive and reduction in sexual function20. Conversely, maca has been used to enhance libido and sexual function in men. This observation suggests that the adverse side effects experienced with finasteride treatment will not be experienced with red maca treatment.
Studies show elevated prostate zinc levels in the BPH disease state as compared to the healthy prostate21,22. In an experimental model of BPH in rats, both red maca and finasteride were able to decrease prostate zinc levels23. Although, notably, red maca had a more substantial impact on zinc levels than finasteride23. These studies suggest that red maca and finasteride likely have different mechanisms of action when it comes to reducing prostate size. Overall, the data suggests that red maca is beneficial as a 100% natural alternative or supplemental treatment option for BPH, and daily atomised red maca may reduce prostate size, whilst simultaneously improving sexual function and libido.
Customer testimonial for prostate function
"
Given me a new lease of life
I was so glad i found The Maca Experts as they really seemed to know their stuff. They advised me on what to take and after combining maca for men with some of the red extracts i had big improvements in energy, clarity and vitality. I felt able to be more active and have since lost 15kg. My blood pressure has come down and my libido has gone up. Ive also seen improvements in my prostate with the red sachets, can sleep through the night easily now without needing to get up to urinate. Wow this stuff really works.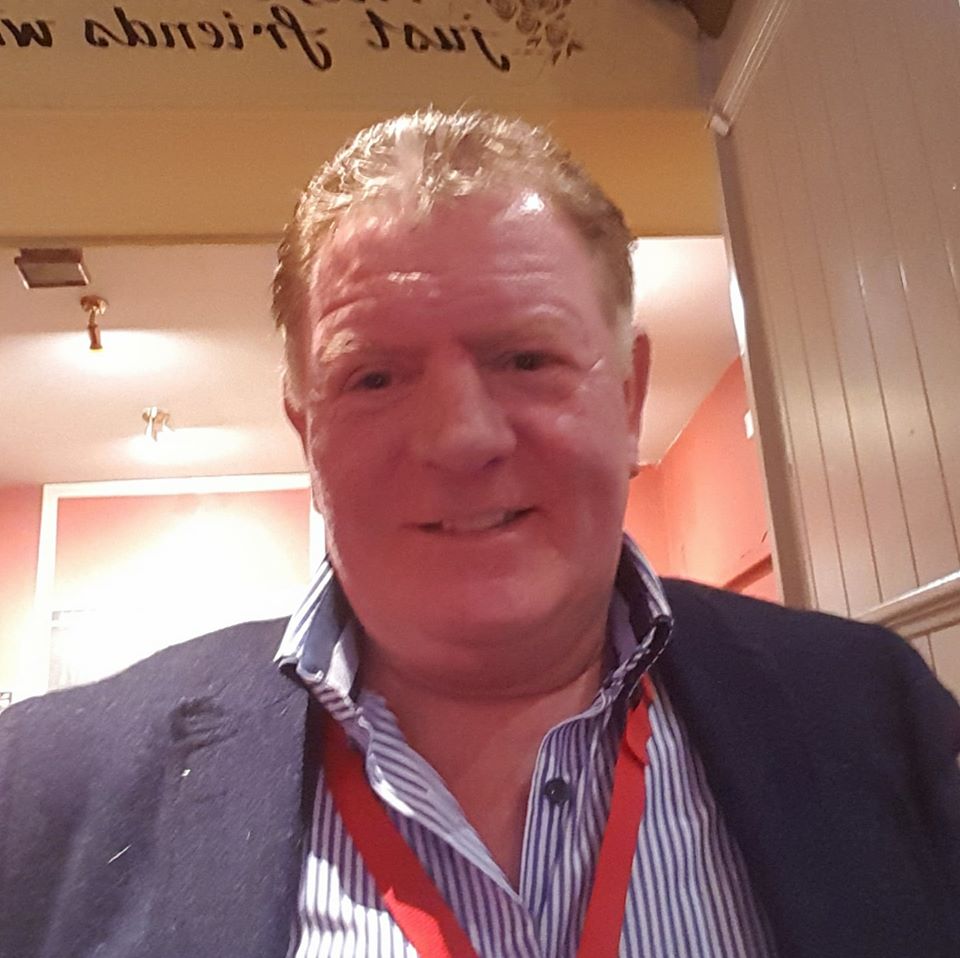 Rodger
Note: There is no upper limit with maca and everybody is different, so it is important to find your ideal dose that is right for your body, for some this may be less than the recommended for others it may be more. If you experience positive health benefits then we suggest you continue treatment at that ideal dosage. The material provided on this website is for information purposes only. It is not intended to replace medical advice or be a treatment for any medical condition. Users should consult a health professional if you have any concerns about your health, are starting any health or nutritional related treatment, or for any questions you may have regarding your own or any other party's medical condition. Information and statements regarding dietary supplements have not been evaluated by the Food and Drug Administration and are not intended to diagnose, treat, cure, or prevent any disease.
1. Verze, P., T. Cai, and S. Lorenzetti, The role of the prostate in male fertility, health and disease. Nat Rev Urol, 2016. 13(7): p. 379-86. https://www.ncbi.nlm.nih.gov/pubmed/27245504
2. Gilany, K., et al., Exploring the human seminal plasma proteome: an unexplored gold mine of biomarker for male infertility and male reproduction disorder. Journal of reproduction & infertility, 2015. 16(2): p. 61-71. https://www.ncbi.nlm.nih.gov/pmc/articles/PMC4386088/
3. Xia, S.-J., D. Cui, and Q. Jiang, An overview of prostate diseases and their characteristics specific to Asian men. Asian journal of andrology, 2012. 14(3): p. 458-464. https://www.ncbi.nlm.nih.gov/pmc/articles/PMC3720159/
4. Egan, K.B., The Epidemiology of Benign Prostatic Hyperplasia Associated with Lower Urinary Tract Symptoms: Prevalence and Incident Rates. Urol Clin North Am, 2016. 43(3): p. 289-97. https://www.ncbi.nlm.nih.gov/pubmed/27476122
5. Berry, S.J., et al., The development of human benign prostatic hyperplasia with age. J Urol, 1984. 132(3): p. 474-9. https://www.ncbi.nlm.nih.gov/pubmed/6206240
6. Da Silva, F.C., Benign prostatic hyperplasia: natural evolution versus medical treatment. Eur Urol, 1997. 32 Suppl 2: p. 34-7. https://www.ncbi.nlm.nih.gov/pubmed/9248811
7. Napalkov, P., P. Maisonneuve, and P. Boyle, Worldwide patterns of prevalence and mortality from benign prostatig hyperplasia. Urology, 1995. 46(3, Supplement 1): p. 41-46. https://www.ncbi.nlm.nih.gov/pubmed/7544516
8. Park, H.J., et al., Urinary Tract Symptoms (LUTS) Secondary to Benign Prostatic Hyperplasia (BPH) and LUTS/BPH with Erectile Dysfunction in Asian Men: A Systematic Review Focusing on Tadalafil. The world journal of men's health, 2013. 31(3): p. 193-207. https://www.ncbi.nlm.nih.gov/pmc/articles/PMC3888888/
9. McVary, K.T., et al., Update on AUA Guideline on the Management of Benign Prostatic Hyperplasia. Journal of Urology, 2011. 185(5): p. 1793-1803. https://www.ncbi.nlm.nih.gov/pubmed/21420124
10. Speakman, M.J. and X. Cheng, Management of the complications of BPH/BOO. Indian journal of urology : IJU : journal of the Urological Society of India, 2014. 30(2): p. 208-213. https://www.ncbi.nlm.nih.gov/pmc/articles/PMC3989825/
11. Benign prostatic hyperplasia (BPH). Mayo Clinic. https://www.mayoclinic.org/diseases-conditions/benign-prostatic-hyperplasia/symptoms-causes/syc-20370087
12. Carson, C., 3rd and R. Rittmaster, The role of dihydrotestosterone in benign prostatic hyperplasia. Urology, 2003. 61(4 Suppl 1): p. 2-7. https://www.ncbi.nlm.nih.gov/pubmed/12657354
Parsons, J.K., Lifestyle factors, benign prostatic hyperplasia, and lower urinary tract symptoms. Curr Opin Urol, 2011. 21(1): p. 1-4. https://www.ncbi.nlm.nih.gov/pubmed/21045705
14. Kirby, M., et al., Erectile dysfunction and lower urinary tract symptoms: a consensus on the importance of co-diagnosis. International journal of clinical practice, 2013. 67(7): p. 606-618. https://www.ncbi.nlm.nih.gov/pmc/articles/PMC3748789/
15. Roehrborn, C.G., et al., The Benign Prostatic Hyperplasia Registry and Patient Survey: study design, methods and patient baseline characteristics. BJU International, 2007. 100(4): p. 813-819. https://www.ncbi.nlm.nih.gov/pubmed/17822462
16. Gasco, M., et al., Dose-response effect of Red Maca (Lepidium meyenii) on benign prostatic hyperplasia induced by testosterone enanthate. Phytomedicine, 2007. 14(7-8): p. 460-4. https://www.ncbi.nlm.nih.gov/pubmed/17289361/
17. Gonzales, G.F., et al., Antagonistic effect of Lepidium meyenii (red maca) on prostatic hyperplasia in adult mice. Andrologia, 2008. 40(3): p. 179-85. https://www.ncbi.nlm.nih.gov/pubmed/18477205/
18. Gonzales, G.F., et al., Red maca (Lepidium meyenii) reduced prostate size in rats. Reproductive biology and endocrinology : RB&E, 2005. 3: p. 5-5. https://www.ncbi.nlm.nih.gov/pubmed/15661081
19. Gonzales, G.F., et al., Effect of two different extracts of red maca in male rats with testosterone-induced prostatic hyperplasia. Asian J Androl, 2007. 9(2): p. 245-51. https://www.ncbi.nlm.nih.gov/pubmed/17334591/
20. Drugs and Supplements: Finasteride (Oral Route). Mayo Clinic. https://www.mayoclinic.org/drugs-supplements/finasteride-oral-route/side-effects/drg-20063819
21. Costello, L.C. and R.B. Franklin, The clinical relevance of the metabolism of prostate cancer; zinc and tumor suppression: connecting the dots. Molecular cancer, 2006. 5: p. 17-17. https://www.ncbi.nlm.nih.gov/pubmed/16700911
22. Zaichick, V., T.V. Sviridova, and S.V. Zaichick, Zinc in the human prostate gland: normal, hyperplastic and cancerous. Int Urol Nephrol, 1997. 29(5): p. 565-74. https://www.ncbi.nlm.nih.gov/pubmed/9413764
23. Gonzales, C., et al., Effect of red maca (Lepidium meyenii) on prostate zinc levels in rats with testosterone-induced prostatic hyperplasia. Andrologia, 2012. 44 Suppl 1: p. 362-9. https://www.ncbi.nlm.nih.gov/pubmed/21762188