How to treat neurological disorders with maca
Take 1-2 tsp of Concentrated Black Maca extract per day. Dissolve the powder into water, a tea, juice, smoothie or other drink.
Treating neurological disorders with maca
Neurological disorders are diseases impacting the brain, the spinal cord and the nerves that connect them all. Some of the most common examples of neurological disorders are dementia, Alzheimer's disease, stroke, and traumatic brain injury.
Neurological disorders impact many areas of life because the symptoms can be quite broad and devastating. The type of symptom depends on where the damage occurs1,2.
Alzheimer's disease is common amongst older adults and is characterized explicitly by the anatomical deposition of amyloid plaques with a subsequent decline in neurological function. Other types of dementia display similar features. The signs of Alzheimer's disease and dementia include:
Memory loss
Difficulty focusing
Forgetfulness
Decreased cognitive abilities
Behavioural abnormalities
Stroke, another neurological disorder is a rupture of blood vessels in the brain and causes neuronal damage. In some cases, function is recovered, likely due to natural healing, while in others permanent damage can sometimes occur. Stroke often results in:
Paralysis
Loss of sensation
Muscle weakness
Reduced vision
Difficulty with speech
Dysregulation of basic bodily functions
Traumatic brain injury (TBI) is defined as a concussive force applied to the brain that disrupts normal brain function. Clinical TBI features and impairments may have similar causes such as blood leakage into the brain. Also, this injury affects neuronal synapse integrity. There is evidence that maca supports neuronal health and increases natural healing properties. At the onset of TBI, patients may experience
Headache
Nausea
Memory impairment
Cognitive disability
Slow thought processes
Fatigue
Multiple sclerosis (MS) is an abnormal autoimmune process that damages the central nervous system support cells that make myelin. Myelin helps conduct neuronal signals across long distances. Therefore, without adequate and well-timed neuronal signaling, these symptoms may appear:
Vision loss
Tingling sensations
Muscle weakness
Balance problems
Cognitive dysfunction
Numbness
Partial paralysis
Parkinson's disease describes the loss of neurons in an area of the brain responsible for movement control. Controlled movement can be regulated by increasing the dwindling amounts of the dopamine neurotransmitter. The primary treatment for Parkinson's disease is typically Levodopa, a substitute for this neurotransmitter. Patients may wish to augment their routine by taking maca to support neuronal health. The first signs of Parkinson's disease include:
Impairment of muscle coordination
Balance and coordination difficulty
Fatigue
Trembling or shaking
Epilepsy is another neurological disorder and causes seizures. In this disorder, brain activity becomes abnormal and results in the following
Recurrent episodes of convulsions
Periods of unusual sensory experience
Temporary abnormal behaviours
Loss of awareness
How maca can assist with neurological disorders
These disorders present many challenges in daily life. They make it hard to think, to remember things, and to move around physically1,3. Many people with neurological disorders also develop depression as they deal with these challenging symptoms4,5. These diseases are also quite costly1,6. In the United States alone, dementia costs $800 billion annually1, although the World Health Organization (WHO) claims that the burden of neurological disorders is severely underestimated1,2. With such a devasting impact on daily life, as well as the high cost of treating these disorders, it is essential to find treatments to treat these disorders.
Although there are no known cures for many neurological disorders, multiple studies demonstrate that the natural supplement, Lepidium meyenni (maca), may have neuroprotective capabilities7-12. Maca is a root found primarily in the high altitudes of the Peruvian Andes that has been used as traditional medicine for thousands of years. There are multiple strains of maca, each identified by its colour with the three of the most common being black, yellow and red13. Multiple studies have isolated specific compounds from maca, such and macamides, or specific maca components that may be provide health benefits13-16.
Maca is traditionally used as a natural supplement to enhance fertility17-20. However, recent studies indicate that maca may provide various levels of neuroprotection and improves cognitive function 8,12. Yellow, red, and black maca strains can improve learning and memory. The most potent effect came from black maca, suggesting black maca may be the most influential strain for treating memory loss8. Maca may be able to provide preventive treatment for neurological damage, as another study determined that maca protected isolated neurons from damage. Additionally, the same study found that Maca treatment could reduce the size of injury in stroke models 10.
Moreover, maca was found to improve memory in a model of Alzheimer's disease, as well as after other models of memory loss 9. Maca treatment also decreased symptoms of depression8. Together, these data suggest that maca may:
Protect neurons from damage before damage occurs
Decrease symptoms of depression
Improve learning and memory after neurological damage occurs
Together, these studies shed light on the promising neuroprotective effect of maca. With the high prevalence of neurological disorders, it is necessary to find treatment to help ameliorate these devastating diseases. These results indicate that maca may provide a natural option to help treat some of these disorders.
"
Recovery from stroke and migraine
I took the concentrated black maca for my stroke symptoms including speech impediment, vertigo, headaches, migraines and co-ordination loss. Within 6 weeks i noticed a marked improvement in my speech and felt my brain was clearer than ever before. I haven't had a migraine since and any episodes of vertigo. Im really impressed with how well it worked to help me in my recovery.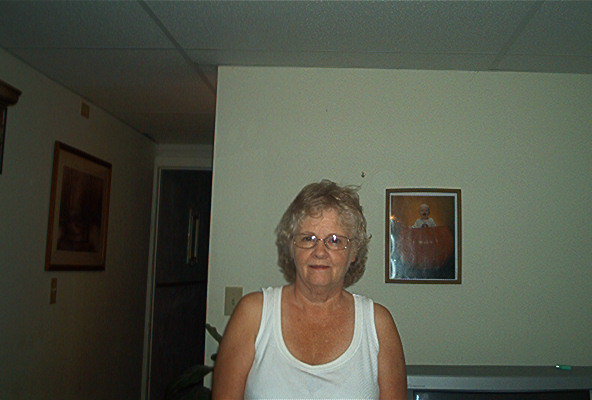 Carol Evans
"
AMAZING FOR MENTAL HEALTH
The black & red Maca sachet are awesome, they helped me come off the terrible side effects of antidepressants & I have way more energy, balanced sugar levels & hormone levels, l totally recommend it, l have been taking it for over a year now, we'll worth spending this money on my health, have recommended it to others, plus it invests back into the Peruvian community & is treated & processed properly for ultimate affect! Anna Martyn
"
No more seizures and brain fog
Before taking maca I was having 2-3 seizures per month, brain fog and severe fatigue. I've been having The Maca Experts (Seleno health) extracted black maca for 18 months now and I have hardly any brain fog, seizures or headaches since. It's helped build my stamina for swimming competitions and tournaments and allows me to keep a steady pace while walking and jogging along the water front of THAMES coromandel ...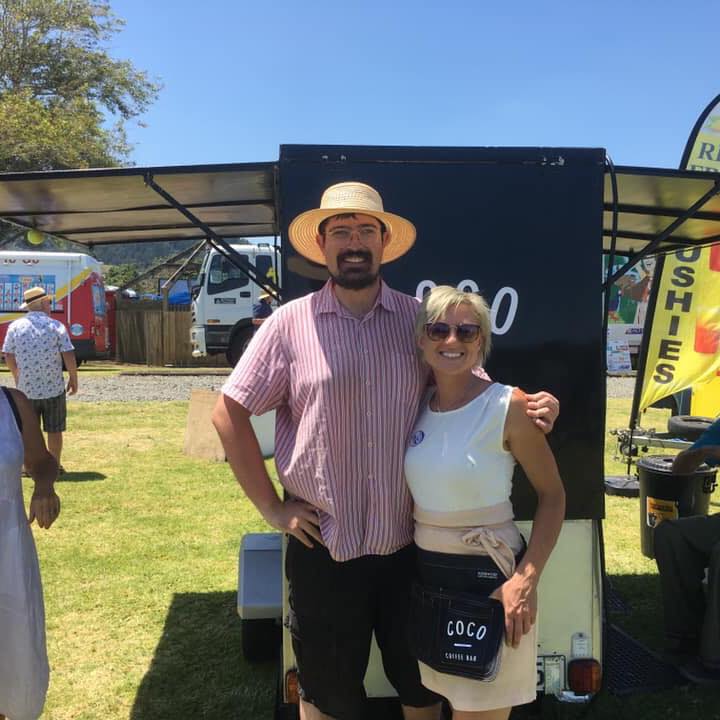 Myles Singleton
Note: There is no upper limit with maca and everybody is different, so it is important to find your ideal dose that is right for your body, for some this may be less than the recommended for others it may be more. If you experience positive health benefits then we suggest you continue treatment at that ideal dosage. The material provided on this website is for information purposes only. It is not intended to replace medical advice or be a treatment for any medical condition. Users should consult a health professional if you have any concerns about your health, are starting any health or nutritional related treatment, or for any questions you may have regarding your own or any other party's medical condition. Information and statements regarding dietary supplements have not been evaluated by the Food and Drug Administration and are not intended to diagnose, treat, cure, or prevent any disease.
1. Aarli JA, Avanzini G, Bertolote JM, et al., eds. NEUROLOGICAL DISORDERS: Public Health Challenges. WHO Press; 2007:1-232. https://www.who.int/mental_health/neurology/neurodiso/en/
2. GBD 2016 Traumatic Brain Injury and Spinal Cord Injury Collaborators. Global, regional, and national burden of traumatic brain injury and spinal cord injury, 1990-2016: a systematic analysis for the Global Burden of Disease Study 2016. Lancet Neurol. 2019;18(1):56-87. doi:10.1016/S1474-4422(18)30415-0. https://www.ncbi.nlm.nih.gov/pubmed/30497965
3. Gooch CL, Pracht E, Borenstein AR. The burden of neurological disease in the United States: a summary report and call to action. Ann Neurol. 2017;81(4):479-484. doi:10.1002/ana.24897. https://www.ncbi.nlm.nih.gov/pubmed/28198092
4. Agrawal N, Rickards H. Detection and treatment of depression in neurological disorders. J Neurol Neurosurg Psychiatry. 2011;82(8):828-829. doi:10.1136/jnnp.2011.245779. https://www.ncbi.nlm.nih.gov/pubmed/21613653
5. Rickards H. Depression in neurological disorders: an update. Curr Opin Psychiatry. 2006;19(3):294-298. doi:10.1097/01.yco.0000218601.17722.5b. https://www.ncbi.nlm.nih.gov/pubmed/16612216
6. Olesen J, Gustavsson A, Svensson M, Wittchen HU, Jönsson B. The economic cost of brain disorders in Europe. European Journal of Neurology. 2012;19(1):155-162. doi:10.1111/j.1468-1331.2011.03590.x. https://www.ncbi.nlm.nih.gov/pubmed/22175760
7. Rubio J, Qiong W, Liu X, et al. Aqueous Extract of Black Maca (Lepidium meyenii) on Memory Impairment Induced by Ovariectomy in Mice. Evid Based Complement Alternat Med. 2011;2011(4):253958–7. doi:10.1093/ecam/nen063. https://www.ncbi.nlm.nih.gov/pmc/articles/PMC3096456/
8. Rubio J, Caldas M, Dávila S, Gasco M, Gonzales GF. Effect of three different cultivars of Lepidium meyenii (Maca) on learning and depression in ovariectomized mice. BMC Complement Altern Med. 2006;6(1):23-27. doi:10.1186/1472-6882-6-23. https://www.ncbi.nlm.nih.gov/pmc/articles/PMC1534053/
9. Rubio J, Dang H, Gong M, Liu X, Chen S-L, Gonzales GF. Aqueous and hydroalcoholic extracts of Black Maca (Lepidium meyenii) improve scopolamine-induced memory impairment in mice. Food Chem Toxicol. 2007;45(10):1882-1890. doi:10.1016/j.fct.2007.04.002. https://www.ncbi.nlm.nih.gov/pubmed/17543435
10. Pino-Figueroa A, Nguyen D, Maher TJ. Neuroprotective effects of Lepidium meyenii (Maca). Ann N Y Acad Sci. 2010;1199(1):77-85. doi:10.1111/j.1749-6632.2009.05174.x. https://www.ncbi.nlm.nih.gov/pubmed/20633111
11. Zhou Y, Li P, Brantner A, et al. Chemical profiling analysis of Maca using UHPLC-ESI-Orbitrap MS coupled with UHPLC-ESI-QqQ MS and the neuroprotective study on its active ingredients. Sci Rep. 2017;7(1):44660. doi:10.1038/srep44660. https://www.nature.com/articles/srep44660
12. Guo S-S, Gao X-F, Gu Y-R, et al. Preservation of Cognitive Function by Lepidium meyenii (Maca) Is Associated with Improvement of Mitochondrial Activity and Upregulation of Autophagy-Related Proteins in Middle-Aged Mouse Cortex. Evid Based Complement Alternat Med. 2016;2016(2):4394261-4394269. doi:10.1155/2016/4394261. https://www.ncbi.nlm.nih.gov/pubmed/27648102
13. Wang S, Zhu F. Chemical composition and health effects of maca (Lepidium meyenii). Food Chem. 2019;288:422-443. doi:10.1016/j.foodchem.2019.02.071. https://www.ncbi.nlm.nih.gov/pubmed/30902313
14. Gugnani KS, Vu N, Rondón-Ortiz AN, Böhlke M, Maher TJ, Pino-Figueroa AJ. Neuroprotective activity of macamides on manganese-induced mitochondrial disruption in U-87 MG glioblastoma cells. Toxicol Appl Pharmacol. 2018;340:67-76. doi:10.1016/j.taap.2017.12.014. https://www.sciencedirect.com/science/article/pii/S0041008X17304957?via%3Dihub
15. Wu L, Zhang M, Xin X, Lai F, Wu H. Physicochemical and functional properties of a protein isolate from maca (Lepidium meyenii) and the secondary structure and immunomodulatory activity of its major protein component. Food Funct. 2019;10(5):2894-2905. doi:10.1039/c8fo02490a. https://www.ncbi.nlm.nih.gov/pubmed/31070610
16. Shang R-G, Yang P, Wang B-Y, Zhao Z-L. Transcriptome analysis of maca (Lepidium meyenii) root at different developmental stages. Appl Plant Sci. 2018;6(12):e01206. doi:10.1002/aps3.1206. https://www.ncbi.nlm.nih.gov/pmc/articles/PMC6303156/
17. Gonzales GF, Nieto J, Rubio J, Gasco M. Effect of Black maca (Lepidium meyenii) on one spermatogenic cycle in rats. Andrologia. 2006;38(5):166-172. doi:10.1111/j.1439-0272.2006.00733.x. https://onlinelibrary.wiley.com/doi/full/10.1111/j.1439-0272.2006.00733.x
18. Onaolapo AY, Oladipo BP, Onaolapo OJ. Cyclophosphamide-induced male subfertility in mice: An assessment of the potential benefits of Maca supplement. Andrologia. 2018;50(3):e12911. doi:10.1111/and.12911. https://onlinelibrary.wiley.com/doi/full/10.1111/and.12911
19. Stojanovska L, Law C, Lai B, et al. Maca reduces blood pressure and depression, in a pilot study in postmenopausal women. Climacteric. 2015;18(1):69-78. doi:10.3109/13697137.2014.929649. https://www.ncbi.nlm.nih.gov/pubmed/24931003
20. Del Prete C, Tafuri S, Ciani F, et al. Influences of dietary supplementation with Lepidium meyenii (Maca) on stallion sperm production and on preservation of sperm quality during storage at 5 °C. Andrology. 2018;6(2):351-361. doi:10.1111/andr.12463. https://onlinelibrary.wiley.com/doi/full/10.1111/andr.12463